A 32-year old earning $100,000 per year today would earn over $6 million over the course of his or her working career.1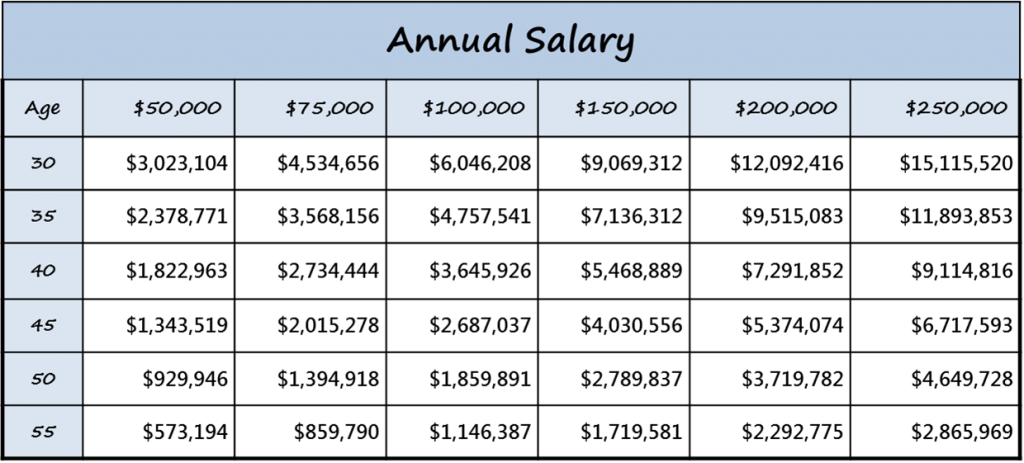 We seldom think of our income in cumulative terms, but the value of your income potential might be your most important asset.  Shouldn't that multi-million dollar asset be insured?
If you were to sustain an injury or illness that made it impossible to work – perhaps for many years – your savings could be quickly depleted.   In fact, nearly 60% of those who file for bankruptcy do so because of a health crisis – and 62% of these people have health insurance.2
Long term disability insurance is one way to mitigate some of the risk.  It's essentially insurance for lost income and can help replace your paycheck is you become too sick or injured to work.  Benefits can be used for anything from mortgage and utility payments, to child care and college tuition.
Learn more about long term disability plans offered through the Alumni Insurance Program.
For a Free Quote and to Learn More
[1] Assumes 3% annual increases.
[2] NerdWallet Health Bankruptcy Report, 2014.
Individual disability income products are underwritten and issued by Berkshire Life Insurance Company of America (BLICOA), Pittsfield, MA.  BLICOA is a wholly owned stock subsidiary of and administrator for The Guardian Life Insurance Company of America (Guardian), New York, NY or provided by Guardian.  Product provisions and availability may vary by state. Optional riders are available for an additional premium.
2018-59965 Exp. 05/2020